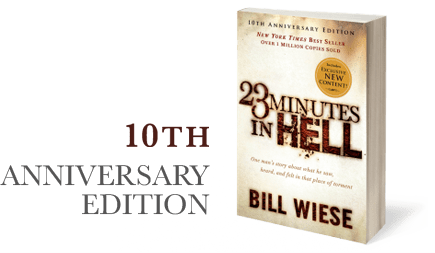 23 Minutes in Hell
"…Bill Wiese experienced the searing flames of hell, total isolation, a putrid, breathtaking stench, deafening screams of agony, terrorizing demons…"
Change a Life in 8 Minutes
Bill Wiese experienced the horrors of Hell first hand. Watch as he shares his life-changing experience from his book, 23 Minutes In Hell.
Do You Know Someone On The Wrong Road?
View Bill's Latest Teaching
Change Your Path

Jesus said in Mathew 7:13-14 that most people in life are on the wrong road. They have entered the wide gate and are traveling on the broad path that leads to hell. They have yielded to deception and practice a watered-down gospel, which doesn't confront them with their ungodly way of living. If you have…
Sign up to receive Bill's latest teachings, blog updates and ministry highlights today!