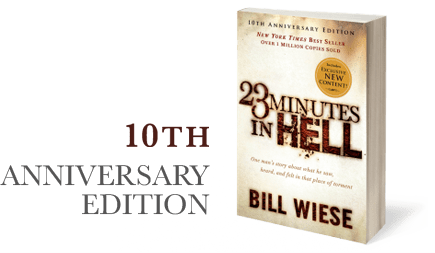 23 Minutes in Hell
"…Bill Wiese experienced the searing flames of hell, total isolation, a putrid, breathtaking stench, deafening screams of agony, terrorizing demons…"
Change a Life in 8 Minutes
Bill Wiese experienced the horrors of Hell first hand. Watch as he shares his life-changing experience from his book, 23 Minutes In Hell.
Do You Know Someone On The Wrong Road?
View Bill's Latest Teaching
Sin No More

Sin No More I often hear Christians say, "The goodness of God leads you to repentance." They say preaching about how good God is, and how much He loves you is what brings people to Jesus. That's actually preaching only part of the gospel. If you read Romans 2:4-5 in context it states, "Don't you…
Sign up to receive Bill's latest teachings, blog updates and ministry highlights today!