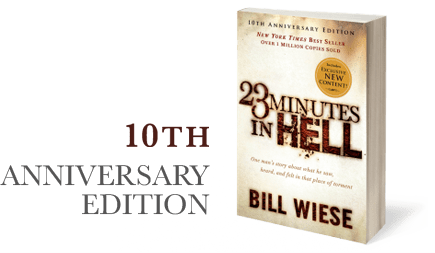 23 Minutes in Hell
"…Bill Wiese experienced the searing flames of hell, total isolation, a putrid, breathtaking stench, deafening screams of agony, terrorizing demons…"
Change a Life in 8 Minutes
Bill Wiese experienced the horrors of Hell first hand. Watch as he shares his life-changing experience from his book, 23 Minutes In Hell.
Do You Know Someone On The Wrong Road?
View Bill's Latest Teaching
Is God In Control Of Elections?

Is God in Control of Elections? It's shocking to see how many well-meaning Christians, and even ministers have misappropriated the Sovereignty of God doctrine. In regard to elections and leadership, they reference the scripture from Romans 13:1 which reads, "…For there is no authority except from God, and the authorities that exist are appointed by…
Sign up to receive Bill's latest teachings, blog updates and ministry highlights today!