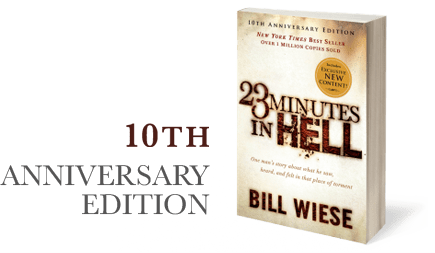 23 Minutes in Hell
"…Bill Wiese experienced the searing flames of hell, total isolation, a putrid, breathtaking stench, deafening screams of agony, terrorizing demons…"
Change a Life in 8 Minutes
Bill Wiese experienced the horrors of Hell first hand. Watch as he shares his life-changing experience from his book, 23 Minutes In Hell.
Do You Know Someone On The Wrong Road?
View Bill's Latest Teaching
Why Does God Hate?

Why Does God Hate? Have you wondered how God can hate if He is a God of love? God does not hate with an emotional outburst as humans do. Instead, He hates from a righteous stand against evil. He hates all that is evil, not only because it is opposed to His good and holy…
Sign up to receive Bill's latest teachings, blog updates and ministry highlights today!