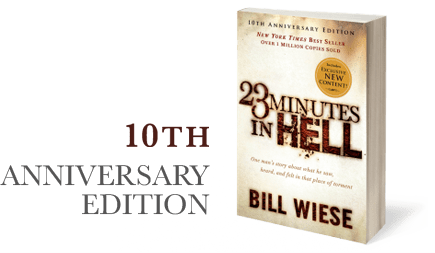 23 Minutes in Hell
"…Bill Wiese experienced the searing flames of hell, total isolation, a putrid, breathtaking stench, deafening screams of agony, terrorizing demons…"
Change a Life in 8 Minutes
Bill Wiese experienced the horrors of Hell first hand. Watch as he shares his life-changing experience from his book, 23 Minutes In Hell.
Do You Know Someone On The Wrong Road?
View Bill's Latest Teaching
Where Is Our Hope?

Where Is Our Hope? During these difficult times, many feel that they have no hope. Perhaps you have lost your job, or you are dealing with an illness, or have family issues. However, if we place our trust and hope in Jesus Christ, He is well able to deliver us out of any difficult situation….
Sign up to receive Bill's latest teachings, blog updates and ministry highlights today!