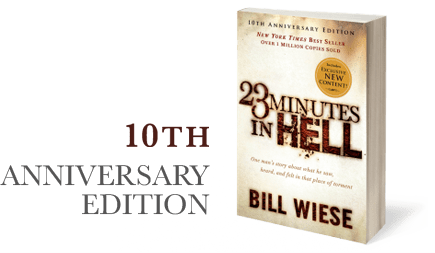 23 Minutes in Hell
"…Bill Wiese experienced the searing flames of hell, total isolation, a putrid, breathtaking stench, deafening screams of agony, terrorizing demons…"
Change a Life in 8 Minutes
Bill Wiese experienced the horrors of Hell first hand. Watch as he shares his life-changing experience from his book, 23 Minutes In Hell.
Do You Know Someone On The Wrong Road?
View Bill's Latest Teaching
The Number 23

The Number 23 I've been asked many times if the number 23 holds some significance. Over the years I've taken note of the dozens of times where this number has appeared throughout my travels, in my personal life, or within my research. I've also studied the scriptures to discover what this number means throughout the…
Sign up to receive Bill's latest teachings, blog updates and ministry highlights today!