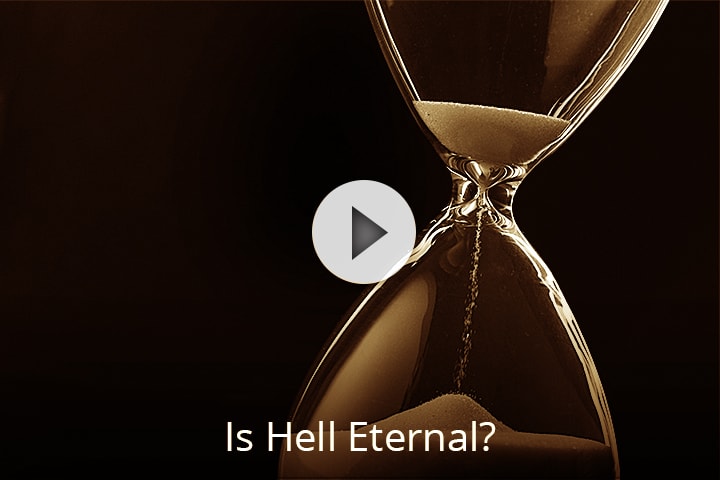 Is Hell Eternal?
It may be surprising to know that many people give little thought to the afterlife. So many today ignore the warnings of what the Bibles describes as a fiery place of torment. Hell is real and many people are going there. Why? Because there is no other place that exists for people to go who reject Jesus Christ as Lord and Savior.
Maybe these same people would give more attention to this topic if they understood that hell is eternal. The torment and fear that awaits these desperate souls will never end. While many try to argue away this point, the Bible clearly states that yes, hell is eternal and those who would attempt to teach or promote otherwise will be gravely mistaken. If we do not believe in an eternal hell, then we call Jesus a liar because He spoke of hell in forty-six separate verses.
Jesus used the word "Hades" four times, which is the current hell where the rich man is in Luke 16 (Matt. 11:23; Matt. 16:18; Luke 10:15; Luke 16:23). Jesus used the word "Gehenna" eleven times (Matt. 5:22, 29, 30; Matt. 10:28; Matt. 18:9; Matt. 23:15; Matt. 23:33; Mark 9:43, 45,47; Luke 12:5). Gehenna refers to the future lake of fire mentioned in Rev. 20:12-15, Rev. 14:9-10 and Rev. 21:8. James used the word Gehenna once in James 3:6. Gehenna is the Greek word for the Hebrew term "Valley of Hinnom," which came to mean "hell" along with Topheth.
Eternal Punishment
Matthew 25:46 is actually one of the clearest verses in the Bible. Jesus talks about the wicked in "everlasting punishment" and "the righteous into eternal life." The same identical word is used for both everlasting and eternal. The word in the Greek is aionios. If eternal life does, in fact, last forever, then it stands to reason that hell also would last forever, since Jesus used it as a comparison.
Jesus spoke of eternal (same word as "everlasting") fire (v. 41), eternal punishment (v. 46), and eternal life (v. 46). The same one who taught eternal life taught eternal punishment.
Hebrews 9:14, …the blood of Christ, who through the eternal Spirit offered Himself without spot to God.
Luke 18:18, What shall I do to inherit eternal life?
Hebrews 5:9, …eternal salvation
1 Timothy 1:17, …to the King eternal…
2 Corinthians 5:1, …eternal in the heavens.
2 Corinthians 4:18, …things which are not seen are eternal.
1 Peter 5:10, God…who called us to His eternal glory by Christ Jesus…
Mark 3:29, …hath never forgiveness, but is in danger of eternal damnation.
Hebrews 6:2, …eternal judgment…
Jude 7, …eternal fire…
Facts About Hell
Hell is eternal
God does not send people to hell
The reality of hell does not diminish God's love
The teaching of Christ is the strongest biblical support for hell
Eternal punishment is a foundational biblical doctrine (Heb. 6:2)
There is a belief that those who die apart from saving faith in Jesus Christ will cease to exist or be destroyed after death (annihilationism). This false teaching has come about because many people cannot accept the fact that God would allow a person to suffer in hell for all eternity.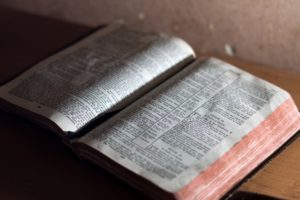 Let's take a look at a few verses in the Bible where Jesus describes hell. In Matthew 25:41 Jesus said, "Depart from me, ye cursed into everlasting fire prepared for the devil and his angels." He's telling us that people are going to go to the same place where the devil is going and we know that the devil is going to be tormented for all eternity. Most people don't argue with that, because in Revelation 20:10 it says that Satan and his demons will be cast into the lake of fire and will be tormented with fire and brimstone forever and ever, day and night. This verse shows us that people are going to go to the same place as the Devil. Matthew 13:49-50: "So shall it be at the end of the world: the angels shall come forth, and sever the wicked from among the just, and shall cast them into the furnace of fire: there shall be wailing and gnashing of teeth." Luke 16:23-25:  "And in hell he lift up his eyes, being in torments…I am in torment in these flames…"
What Is Eternal Damnation?
"And the smoke of their torment ascends forever and ever; and they have no rest day or night." – Revelation 14:11
The definition of the word aion, the Greek word used for "forever," is, "eternity, age, time period." If aion does not mean forever, and only a limited time period as some claim, then we can look at some other verses that use the same word and observe their meaning.
Revelation 11:15, …Christ, and He shall reign forever and ever!
Revelation 10:6, …swore by Him who lives forever and ever (see also Rev. 1:6; 4:9; 5:14; 15:7).
Revelation 20:10, …lake of fire…day and night forever and ever.
Revelation 22:1–5, …throne of God…they shall reign forever and ever.
Psalm 125:1, …Mount Zion, which cannot be removed, but abides forever.
Forever and ever is used in these verses in regard to the "throne," "Mount Zion," "Him who lives," and by "Christ" Himself. If it doesn't mean "forever," then nothing else is "forever." This is clearly not the case.
In Matthew 25:46 Jesus said, "eternal punishment." Even the word "punishment" denotes an existence. How can one be punished if they do not exist?
Revelation 20:12-15 explains that death and hell (it uses the word Hades, the current hell) deliver up the dead that are in them. This shows that there are people currently in hell, they are all judged, and then they are cast into the lake of fire (Revelation 20:15). Why would there be people in hell awaiting judgment if they are just going to be annihilated?
Are The Fires Of Hell Eternal?
In 2 Thessalonians 1:8–9 the words everlasting destruction come into question. This is what it says: "In flaming fire taking vengeance on those who do not know God, and those who do not obey the gospel of our Lord Jesus Christ. These shall be punished with everlasting destruction from the presence of the Lord and from the glory of His power." You have to exist to be from His presence.
Destruction never means annihilation. It means loss of well being, or ruin as far as the purpose of existence is concerned. The word translated "everlasting" or "eternal" (aionios) is used seventy times in the New Testament. Three times it may mean "ages of limited duration" (Rom. 16:25; 2 Tim. 1:9; Titus 1:2). The other times it means eternal or endless. It is used in Romans 16:26 to describe the unending existence of God. —Believer's Bible Commentary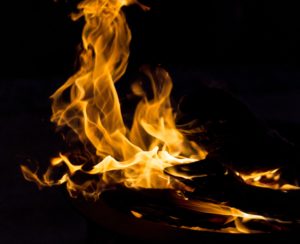 In Luke 16, the rich man wanted a drop of water to cool his tongue. If the fire had burned him up or destroyed him, then why was he being tormented in the flame? How did he still exist?
Matthew 18:8,

"…to be cast into everlasting fire." (Why have everlasting fire?).

Mark 9:43, "…to go into hell, into the fire that never shall be quenched." (A fire that is not quenched is a fire that never goes out).
Jude 7, "…suffering the vengeance of eternal fire."
Isaiah 33:14, "…who among us shall dwell with everlasting burnings." (How is one burned "everlasting" if they do not exist?).
Job 15:30, "He shall not depart out of darkness…" (That statement presupposes their existence).
Psalm 49:19, "they shall never see light." (If one was burned up, how could they still exist to never see light?).
Ezekiel 32:21, "the strong among the mighty shall speak to him out of the midst of hell." (One must still exist to speak).
In Rev. 21:8 it states, "all liars…shall have their part in the lake which burneth with fire and brimstone…" Notice that it is the lake, which is burning with fire, and not a person's mind metaphorically burning with tormenting thoughts, as some say.
John Wesley said, "Indeed, if there is any fire, it is unquestionably material. For what is immaterial fire?…Does not our Lord speak of it as if it were real fire?  No one can deny or doubt this…Does He design to freight His poor creatures?  What!  With scarecrows?  With vain shadows of things that have no being?  O let not anyone think so! Do not impute such folly to the Most High!"
Rejecting The TRUTH About An Eternal Hell Causes:
Unbelief in the authority of God's Word
Confusion, lies and deception
A compromised, disobedient lifestyle with no consequences
A rejection of God's justice, judgment and holiness
A lack of the reverential fear of the Lord
A lack of urgency to repent of sin and to evangelize the world
Evidence that Hell is Eternal and that no one will be annihilated after death.
Related resources on this topic:
Hell: Separate Truth From Fiction And Get Your Toughest Questions Answered – Book
Is Hell Real? 23 Minutes In Hell Podcast
Why An Eternal Hell Is Justifiable
© Copyright 2007-2021 Soul Choice Ministries – All Rights Reserved
By Bill Wiese, author of 23 Minutes in Hell