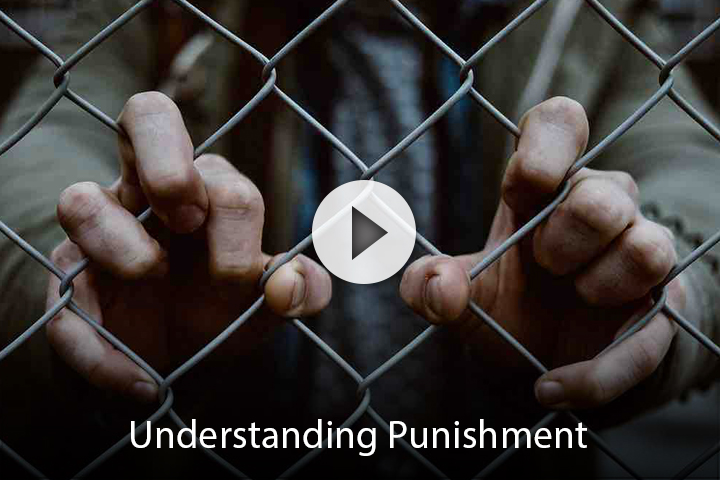 Understanding Punishment
There are three types of punishment mentioned in the Bible, and some of our church leaders apply the wrong punishment in regard to hell. The three kinds are:
Preventative – Meant to prevent others from doing the same wrong doing (1 Timothy 5:20).
Redemptive – meaning to bring about improvement in the person (Hebrews 12).
Retributive – meaning a deserved punishment (Genesis 9:6).
Those who believe in Universalism believe in redemptive punishment. They believe the punishment in hell will be constructive to the individual, and bring about improvement, thereby letting him out of hell after a time. They reject the idea of eternal punishment called retributive or deserved, because they cannot reconcile a loving God with a God who would allow eternal torment. What they fail to realize is that God is not only loving, but also a God of justice and judgment. Justice always demands judgment. The punishment of hell is not meant to be constructive. It is deserved. Our sin is deserving of eternal punishment because of who we have sinned against; a holy, omnipotent, perfect, eternal God.
Redemptive punishment can bring about improvement but it is not what saves us. An improved person would still be an unredeemed person. Time spent in hell is not what brings redemption. Only the shed blood of Jesus can redeem a person (Hebrews 9:22). 1 Peter 1:18 says, "you know that you were not redeemed with corruptible things…but with the precious blood of Christ."
Temporary punishment in hell would also represent works. In other words, the time spent in hell was sufficient to pay for someone's sins. Time is the wrong premise, as time would represent works. We are saved by grace through faith, and not by works (Ephesians 2:8-9). In addition, our time is not valuable enough to pay off our sins. Only the shed blood of Jesus can accomplish that. Romans 2:4 says, "the goodness of God leadeth thee to repentance." Not punishment.
It took an eternal God to live a sinless life, and then suffer the terrible punishment of the Cross for our sins. These false teachers state that man's time will suffice! How arrogant, deceptive, scripturally inaccurate, and most importantly, dishonoring of the Cross!
People in hell rejected the provision for their sins, which is Jesus Christ, so there is no other provision.
Romans 3:24 Being justified freely by his grace through the redemption that is in Christ Jesus.
Romans 5:9 being now justified by his blood, we shall be saved from wrath through him.
Romans 5:1 Therefore being justified by faith.
These verses show that time and punishment are not what redeems. It's only His grace and His blood that redeems us. Our part in redemption is our faith in Jesus Christ. Faith is a requirement for salvation, and there will be no faith required once a person sees hell.
God gave the most precious thing He could give man to redeem his soul from hell; His own Son!
Punishment must not be confused with chastisement. Chastisement seeks to develop character. Punishment satisfies justice. Hell is justice served, according to God.
Staying out of hell is a matter of choice. God provided His free gift of salvation to all who would repent, as Jesus said in Luke 13:3, and receive him as Lord and Savior, as Romans 10:9-10 states. Everyone has the opportunity. Redemptive punishment is unscriptural.
© Copyright 2007-2020 Soul Choice Ministries – All Rights Reserved
By Bill Wiese, author of 23 Minutes in Hell