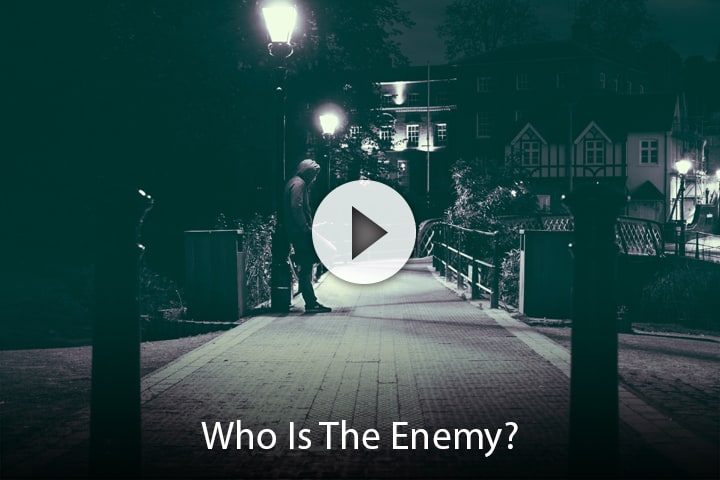 We have an enemy!
Too many Christians do not realize that we have an enemy. Some are completely unaware that we must resist the devil. There are demonic spirits watching us to find an entrance into our lives to harm and destroy us. Ecclesiastes 10:8 states, "Whoever breaks a hedge, a serpent will bite." In addition, the devastating storms, sickness and disease, the loss of a young child is all from the demonic realm.
These scriptures make us aware of the devil's tactics:
1 Pet. 5:8 Be sober, be vigilant; because your adversary the devil, as a roaring lion, walketh about seeking whom he may devour. Notice, he cannot devour everyone, but only someone who is not alert, not watchful and ignorant of his ways.
Jam. 4:7 Submit yourselves to God, Resist the devil, and he will flee from you. The first and most important step is to live a life submitted or obedient to God and His Word. Second, we must understand our position of authority in Christ and that we are the ones that must "resist the devil" as Jesus gave us authority over the devil in Luke 10:19. We are to command him to go in Jesus name. We'll have no confidence to stand against the devil if we are living in sin.
Eph. 4:27 Neither give place to the devil. Again, we are to take responsibility and stop allowing the devil place in our lives. We are not to pray and ask God to do something about the devil. If you are giving a place to the devil, stop! Repent and remove yourself from the temptation. God gives you the grace and strength to do it. Say, "I receive your grace by faith right now to overcome this and I thank you for the victory."
Eph. 6:11 Put on the whole armor of God, that ye may be able to stand against the wiles (or schemes) of the devil. Read about your spiritual armor in Ephesians chapter 6.
1 Tim. 3:6 An elder must not be a new believer, because he might become proud, and the devil would cause him to fall. Pride opens the door to the devil.
The thief comes to steal, kill and destroy!
Luke 22:31 And the Lord said, Simon, Simon, behold, Satan hath desired to have you that he may sift you as wheat.Satan comes to destroy, shake our faith, make us doubt God, and steal God's Word from our heart. We must immediately cast down every wrong thought that is in opposition to God's promises to us. We must do this with our words. For instance, when fear is attacking our minds, we must say, "Fear go in Jesus name! Then speak God's promise, "God has not given me a spirit of fear, but of power and of love and of a sound mind!"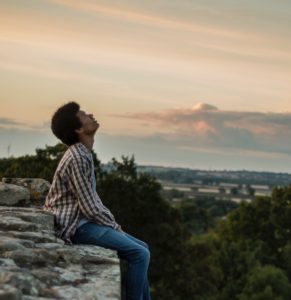 Luke 13:16 And should not this woman, being a daughter of Abraham, whom Satan has bound, be loosed from this bond.
John 10:10 The thief does not come except to steal, and to kill, and to destroy. I have come that they may have life, and that they may have it more abundantly. Jesus made it clear who is behind activities that steal, kill and destroy.
Let us take the time each day to spend time with the Lord, learn to hear His voice, and speak His promises over our lives and over our families. Romans 10:17 says that Faith comes by hearing the Word of God. Read His Word out loud so your hear it. It takes time to renew your mind but if you start today, just think the changes you'll see 3, 6, 12 months from now! No more excuses. It's our responsibility to listen, obey, and declare His word over every situation. If we do this daily, we will avoid much of the evil the enemy intended for us.
© Copyright 2007-2020 Soul Choice Ministries – All Rights Reserved
By Bill Wiese, author of 23 Minutes in Hell