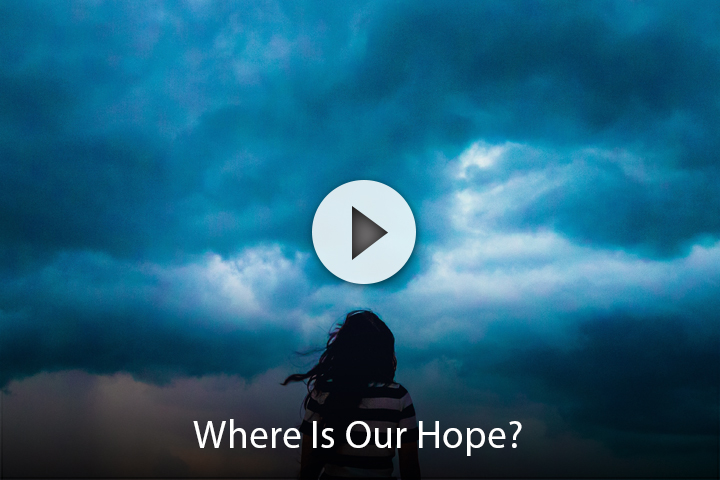 Where Is Our Hope?
During these difficult times, many feel that they have no hope. Perhaps you have lost your job, or you are dealing with an illness, or have family issues. However, if we place our trust and hope in Jesus Christ, He is well able to deliver us out of any difficult situation. Jesus said in Mark 9:23, If you can believe, all things are possible to him that believes.
Jeremiah 17:17, thou are my hope in the day of evil.
1 Peter 1:21, that your faith and hope might be in God.
Colossians 1:28, Christ in you, the hope of glory.
Ephesians 3:20, Now unto him that is able to do exceedingly abundantly above all that we ask or think, according to the power that works in us. He is able to do much more than we can even think.
Hebrews 13:5, I will never leave you or forsake you.
Ecclesiastes 9:4, For to him that is joined to all the living there is hope.
You have hope because you are still alive, and you can call out on Jesus Christ.
As believers, even in our death, we have hope!
Proverbs 14:32, The righteous shall have hope in his death.
Titus 1:2, In hope of eternal life, which God, that cannot lie, has promised.
1 Peter 1:3, he has begotten us again unto a lively hope by the resurrection of Jesus Christ from the dead.
In my vision of hell, the worst part was the absolute and total hopelessness. Once a person dies without Christ, it's too late, and all hope is lost. In hell, you understand you will never escape. You will be alone forever, in absolute torment, in thick darkness, in dire thirst, hungry, abandoned, enduring deafening screams, and terrified forever.
Isaiah 38:18, says, They that go down to the pit cannot hope for thy truth. Jesus said he is the truth. They have no hope because it's too late for them.
Job 8:13, So are the paths of all that forget God; and the hypocrites hope shall perish: whose hope shall be cut off.
Ephesians 2:12, without Christ…having no hope, and without God in this world.
Prov. 11:7, The hope of unjust men perish.
If a person has not turned from sin, and received Jesus as their Lord and Savior, they have no hope after they die.
If you are a believer, ask God for wisdom and help through the storm. He can heal your body, restore your relationships, provide for you, and in the end, take you to heaven. Jesus Christ IS our only hope.
© Copyright 2007-2020 Soul Choice Ministries – All Rights Reserved
By Bill Wiese, author of 23 Minutes in Hell