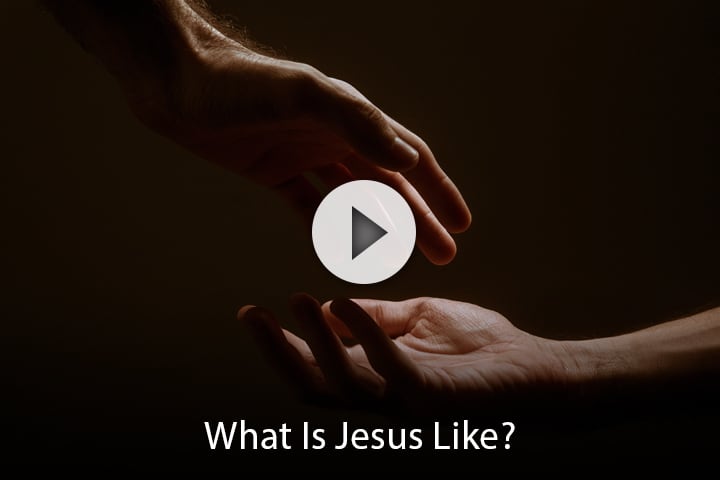 What Is Jesus Like?
To attempt to describe the Almighty God is far beyond human capabilities. The languages do not contain the grandeur needed to express His majesty. This will be a humble and feeble attempt for His description.
The Bible shows that He is purposed, yet not forceful; He is un-compromised, yet not demanding. He is forthright, yet not inconsiderate; He speaks with infinite wisdom, yet not condescending. He is kind, yet without partiality; He always displays love, yet without conditions. He never softened His message in order to be liked or accepted. He simply stated the truth.
He said in John 8:24, "If ye believe not that I am he [the Savior], ye shall die in your sins."
He said in John 11:25, "I am the resurrection, and the life: he that believeth in me, though he were dead, yet shall he live. And whosoever liveth and believeth in me shall never die."
He said in John 14:6, "I am the way the truth, and the life. No one comes unto the Father except through me."
He said in Luke 13:3," unless a man repent, ye shall all likewise perish. Jesus also said In John 10:36, I am the Son of God." His message was uncompromising and clear.
What Did Jesus Preach?
What did Jesus preach? He preached repentance, obedience, forgiveness, and kindness. He preached "to love God with all thy heart, soul, mind and strength, and to love thy neighbor as thyself" (Luke 10:27). The very first recorded word out of the mouth of Jesus was repent (Matt. 4:17). Acts 3:19 states, "Repent ye therefore and be converted, that your sins may be blotted out." Acts 26:20, they should repent and turn to God. This is required of all people's in order to be saved.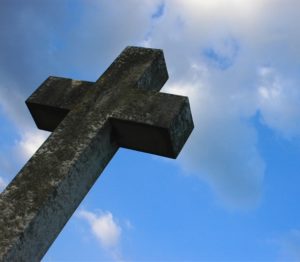 Was Jesus always amiable and accommodating? In Matt. 8:22 when a man asked if he could go bury his father first before following him, Jesus said, "let the dead bury the dead." In Matt. 16:23 when Jesus told his disciples he should suffer and die, Peter said, "be it far from thee," then Jesus said, "Get thee behind me Satan." He wasn't concerned about hurting Peter's feelings. Jesus said in Matt. 10:37, "if you don't love me more than your father or mother you are not worthy of me." He said if you don't take up your cross and follow me, you are not worthy of me. In Luke 13:31, when Jesus was told that Herod sought to kill Him, He didn't run and hide. He told them to tell that fox Herod He would continue ministering. In John 2:15, He overturned the tables of those making a profit in the temple and made a scourge of cords and drove them out. When Jesus was talking with the Pharisees, who were the highest religious leaders of the day, He said they were of their father the devil in John 8:44. And in Matt. 23, He said they could not enter heaven, and they were children of hell. He said they were hypocrites, blind, fools, full of extortion and excess, uncleanness, full of dead men's bones, whited sepulchers, they were of the greater damnation, and they could not escape the damnation of hell. Is this our loving Jesus?
Jesus Never Compromised the Truth
Yes! He never compromised speaking the truth. However, for those who asked for mercy or had a repentant heart, He was always ready to forgive, such as with the woman caught in adultery, or the man at the pool of Bethesda, or the man born blind, or the leper, or the woman who's son had died that he raised from the dead in Luke 7:14, or the thief on the cross who simply said, "Lord, remember me when you come into your kingdom." Jesus said unto him, "Truly, I say unto you, today you shall be with me in paradise."
How do I describe Jesus? He is supreme in authority, His long-suffering is beyond comprehension, His love is completely overwhelming, His mercy is everlasting, His forgiveness has no bounds. He is excessively giving, His wisdom is endless, his knowledge is complete, and He is infinitely powerful. He is a God of justice and judgment. He is Holy, perfect, and hates sin. He had no beginning, and has no end.
Jesus Saves!
God has given Jesus to the world in order for all who receive Him to be saved, avoid an eternal hell, and be granted entrance into heaven. Jesus is the most generous and loving gift God could ever give us. To have the opportunity to know the Creator of the Universe, the One who gave His life for us, is beyond our ability to conceive. We have the ultimate privilege of inviting the Almighty God to dwell in our heart today. To know Him for yourself, you must ask forgiveness for your sins, and confess Him as your Lord and Savior now, while you are alive, and still have the opportunity.
For more on this topic, please visit these additional links:
The Unpopular Message of Jesus
© Copyright 2007-2020 Soul Choice Ministries – All Rights Reserved
By Bill Wiese, author of 23 Minutes in Hell