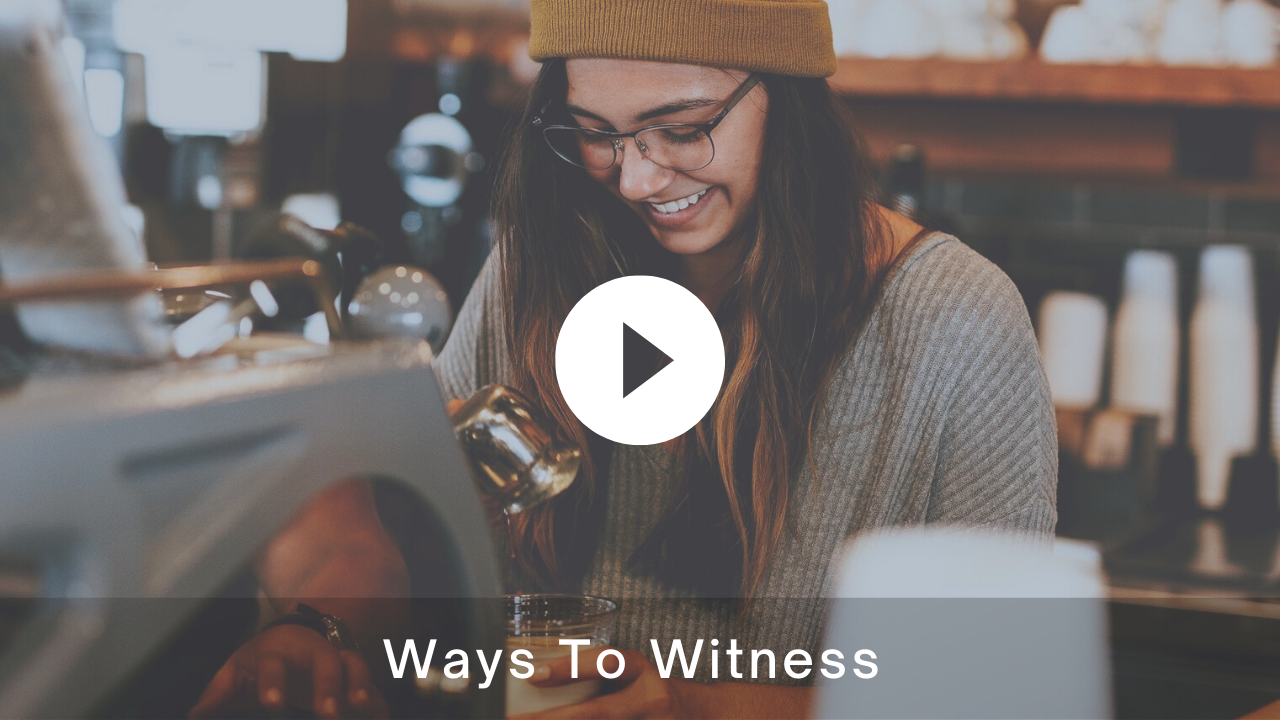 Charles Spurgeon said 90% of our witnesses is our life example. Do we keep our word even to our own hurt? Do we show up for work on time? Do we perform our jobs with excellence? Do we show love and forgiveness to the people who are ugly to us? The world observes all of these things about us. They're watching our witness. Without even saying a word, our life speaks volumes. This is why it is so important show an example and be like Christ.
We also must watch for opportunities. If you truly desire to be a soul winner for the Kingdom, you get up each day and you say, "Lord, use me today. Put me in front of somebody who needs to hear the Gospel. I want to be used by you." God has entrusted us with the gospel. That's a privilege. He's given us the precious words, the message of Salvation that can save someone's life for eternity. He's entrusted us with His Word and yet most Christians don't bother to witness. They go to church, sit down, hear a nice message and go home. Yet God holds us accountable to share His Word!

When you understand how severe hell is, you'll think, "I don't want my family going there. I don't want my friends going there. I'm going to do more than I normally would do. I'm going to pray and fast." You will watch for those opportunities to witness to people.

This is true story. I had a friend at work who was an atheist. He was a millionaire. He did not want to hear about hell. For years I tried to talk to him. He wouldn't listen. One day the Lord said, "Do a seven day water fast for him." I prayed and fasted for seven days in obedience. I went into work on the eighth day and he told me he was shook up. He said, "Bill, you won't believe what happened to me last night. I pulled in my garage and suddenly Jesus Christ showed up, in person, in my garage." Now it wasn't that I did anything to save him. God is the one who does the saving. The point is that if I hadn't taken that extra effort, would he have been saved that night in such a radical manner? That was 27 years ago. He is still serving God today and his entire family is also saved.
Sometimes we need to be willing to step out of our comfort zone and do something more for God in order to see people saved.
Copyright 2007-2022 Soul Choice Ministries – All Rights Reserved
By Bill Wiese, author of 23 Minutes in Hell