Thoughts About The Election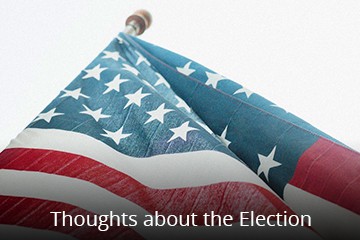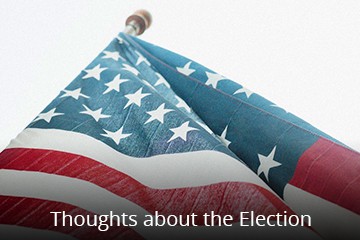 As believers, how do we respond to the wave of disappointment, anger and confusion moving across this country in response to the election?
If we identify ourselves as Christ followers, then we walk in the confidence that, "…all authority comes from God, and those in positions of authority have been placed there by God." (Rom. 13:1).
If we believe what is written in the Bible then we understand the importance of upholding Godly principles, rather than what the world defines as truth.
The Body of Christ must recognize and embrace how God will use the outcome of this election to restore, protect and preserve what He has declared in His Word as the standard for this country.
What personal responsibility can we take to diffuse hostility, bring clarity and demonstrate confident faith to our divided nation? Now is the time to examine ourselves. "Therefore let us pursue the things which make for peace and the things by which one may edify another." (Rom. 14:19).
© Copyright 2007-2019 Soul Choice Ministries – All Rights Reserved
By Bill Wiese, author of 23 Minutes in Hell