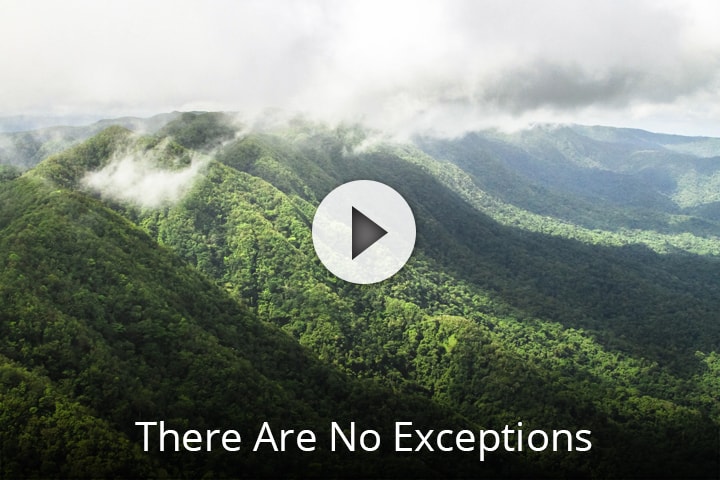 Many people write to us and ask the question, "What about the guy in the remote jungle who never heard the Gospel, or heard about Jesus Christ? Is he going to go to hell?" I have a video teaching on this topic at YouTube. It's called "Accountable Before God." In addition to what I shared in that video, I prepared this teaching to provide more information about this.
The scripture is clear that we all are accountable before God. 1 John 5:19 says that "the whole world lies in wickedness." Why? Because we're all born in sin. Psalms 51:2 and John 3:17-18 explain that we are "condemned already." God's not sending people to hell. We're already condemned because we're born in sin.
Psalms 9:17 says, "The wicked shall be turned into hell and all nations that forget God." There is a problem for the whole world. The problem is that we all need a Savior. 1 John 4:3 says, "Every spirit that confesses not that Jesus Christ has come in the flesh is not of God." We must confess that Jesus Christ has come in the flesh and that He is the Son of God.
Acts 17:30 says, "God commands all men everywhere to repent." We all must repent of our sins. Jesus said in Luke 13:3, "Unless a man repent, you shall all likewise perish." Repentance is a requirement for salvation. 1 John 3:22 says, "This is His commandment, that we should believe on the name of His Son, Jesus Christ, and love one another." God has commanded us to believe on the name of Jesus Christ.
It's very clear that every man, everywhere must believe in Jesus Christ and repent of his sins. John 8:24 says, "If you believe not that I am He, you shall die in your sins." We must believe in Jesus Christ as our personal Lord and Savior. Like all men, that man in the jungle is accountable before God.
We should also remember that God is a just and fair God. No one will be in hell unjustly. Psalm 96:13 says, "He shall judge the world with righteousness and the people with His truth." God is a righteous judge. Isaiah 45:21 says, "A just God and a Savior." He's a just God and a Savior. Deuteronomy 32:4 says, "For all His ways are judgment, a God of truth and without iniquity. Just and right is He."
And Romans 10:13 says, "Whosoever shall call upon the name of the Lord shall be saved."
If that man in the jungle will call upon the name of God and show a bit of humility, if he will say, "Who are you? Please reveal yourself to me," God will find a way to get through to that man, and that man can avoid hell and go to heaven.
© Copyright 2007-2019 Soul Choice Ministries – All Rights Reserved
By Bill Wiese, author of 23 Minutes in Hell