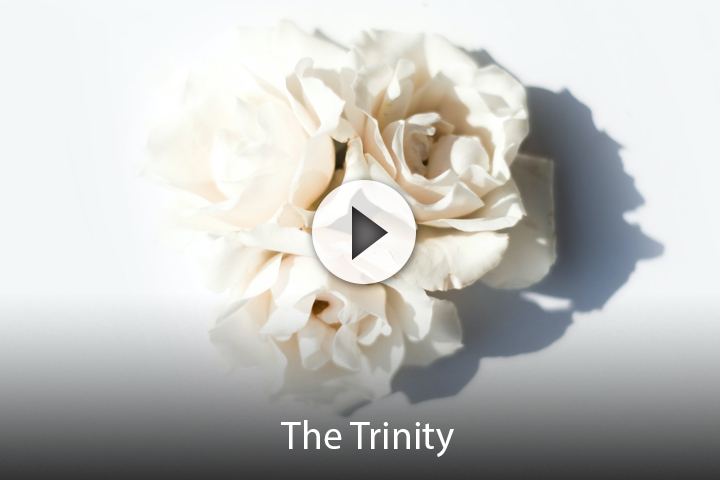 The Trinity
The word Trinity isn't found in the Bible. Because of that there are people, even pastors who don't believe the Trinity exists. The Bible however makes it crystal clear that God is in fact, three persons in one.
If you don't believe in the Trinity, then you most likely have a lack of understanding and accuracy regarding other important issues in the Bible. The full knowledge of the Trinity can't be overlooked or minimized. This all-important aspect of God's identity must be fully grasped by every believer.
First of all, in the book of Genesis it states that man is made in God's image. Man is a three-part being. 1 Thessalonian 5:23 says, And I pray God your whole spirit, soul and body be preserved blameless.
Man is a three part being, and God is three persons in one.
Genesis 1:26, Let us make man in our image. There is more than one being whom man is crafted after.
1 John 5:7, There are three that bear record in heaven, the Father, the Word, and the Holy Ghost: and these three are one. This wording is abundantly clear.
Matthew 28:19, The Father, and of the Son, and of the Holy Ghost
It may be difficult to get our mind around three persons in one, so these analogies might help:
Water analogy – Solid, liquid, vapor…all at 32 degrees
Corporation analogy – One entity with three partners
Egg analogy – White, yoke, shell
Scripture to further help us understand:
John 14:16, And I will pray the Father, and he shall give you another Comforter
John 16:13, The Spirit of truth…for he shall not speak of himself; but whatsoever he shall hear, that shall he speak
Mark 1:10, And the Spirit like a dove descending upon him: And there came a voice from heaven, saying, Thou art my beloved Son, in whom I am well pleased.
John 16:7, The Comforter…I will send him unto you. And when he is come…
Psalm 2:7, The Lord has said unto me, thou art my Son
2 Pet. 1:17, There came such a voice to him from the excellent glory, this is my beloved Son, in whom I am well pleased. And this voice, which came from heaven we heard, when we were with him in the holy mount.
John 13:1, He should depart out of this world unto the Father
John 14:28, My Father is greater than I
John 14:31, I love the Father
John 15:9, As the Father hath loved me
2 Corinthians 1:3, The Father of our Lord Jesus Christ
John 17:1, Father, the hour is come; glorify thy Son
1 John 4:14, The Father sent the Son to be the Savior of the world
1 Peter 1:3, Blessed be the God and Father of our Lord Jesus Christ
Matthew 3:17, This is my beloved Son, in whom I am well pleased
Matthew 11:27, All things are delivered unto me of my Father: and no man knoweth the Son, but the Father; neither knoweth any man the Father, save the Son, and he to whomsoever the Son will reveal him
2 Corinthians 1:3, The Father of our Lord Jesus Christ
Revelation 3:21, I also overcame, and am set down with my Father in his throne
John 5:26, For as the Father hath life in himself; so hath he given to the Son
If you are someone who doesn't believe in the Trinity, you must investigate the Bible for yourself. You must understand the truth about God and conclude that the Bible does in fact support and confirm the Trinity.
© Copyright 2007-2021 Soul Choice Ministries – All Rights Reserved
By Bill Wiese, author of 23 Minutes in Hell