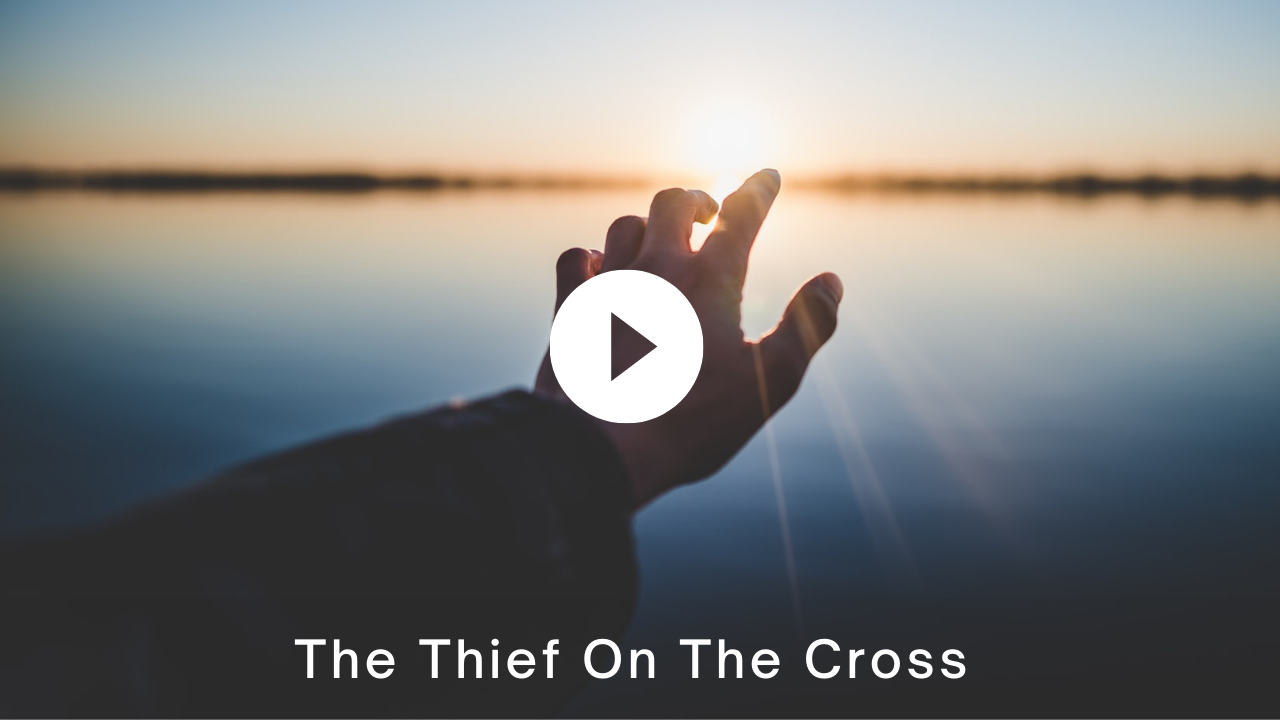 How was the thief on the cross saved if repentance is a requirement for salvation? The Bible doesn't say he repented. Let's listen to what the two thieves said.
In Luke 23:39-42, "Then one of the criminals who were hanged blasphemed Him saying, If you are the Christ save yourself and us. But the other, answering, rebuked him, saying, "Do you not even fear God, seeing you are under the same condemnation? And we indeed justly, for we receive the due reward of our deeds; but this Man has done nothing wrong." And he said unto Jesus, Lord, remember me when you come into your kingdom. And Jesus said unto him, truly I say unto you, today you shall be with me in paradise."
We see that the thief went that very day with Jesus to Heaven. Lets look at the thief's comments:
He said he feared God.
He knew he was guilty of sin.
He knew that Jesus was innocent.
He called Jesus Lord which means master.
He acknowledged Jesus was a King, and knew He had a kingdom.
He asked humbly if Jesus would remember him when He came into His kingdom.
The most important point was that by asking if Jesus would remember him, it indicated that he was trusting in Jesus to save him.
When he said and believed Jesus was Lord, King and Savior, he did just as we are told to do in Romans 10:9-10.
Since Jesus is the one who said repentance is a requirement in Luke 13:3, then He must have been satisfied that this man had repented from his heart. This thief went to heaven that day, and the other thief would be in hell.
Just think, the other thief hung alongside the Savior of the world, and he failed to recognize it. He will have all eternity to regret his foolish decision.
Jesus demonstrated the great mercy of God, by forgiving the other thief even at the last moment. He will do that for anyone who possesses a sincere heart, asks for forgiveness of their sins, and trusts in Him as their Lord and Savior.
© Copyright 2007-2022 Soul Choice Ministries – All Rights Reserved
By Bill Wiese, author of 23 Minutes in Hell