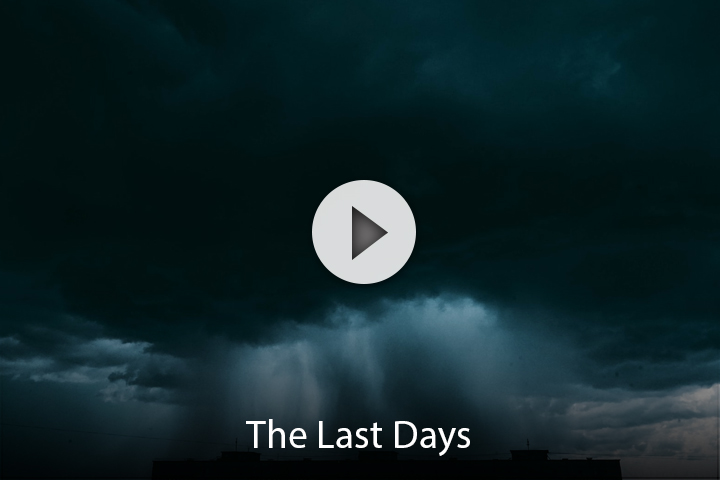 The Last Days
Because of the evil, upheaval, and turmoil happening in the world, I've been asked by many Christians if the time of the Tribulation has come, as mentioned in the book of Revelation. My answer is no, not quite yet.
Most believers understand we are living in the last days based upon biblical study. The increase of evil, lawlessness, hate, fear, deception and natural disasters are all mentioned. We can definitely see the Anti-Christ agenda trying to come in before the time through this global lockdown.
However, we all must learn to understand the Lord, His nature and His ways. This is a lifelong journey for each of us. I believe we are living in that period of time when the Lord Jesus delays His coming as mentioned in Matthew 25:5 and James 5:7. He delays for the precious harvest of souls.
The Lord is not finished with our nation. He is not finished with His Church. For the Christian, this is an exciting time to be alive! This is not a time to be asleep, to live in sin, to hide or to retreat. This is a time to arise to God's call on your life, walk in the fear of the Lord and be led by the Holy Spirit as never before!
This is a time of judgment on the wicked. This is a time for believers to examine their hearts. It's a time to examine our words, our actions, our attitudes and our motives. It's also a time to repent! Both this lockdown, and the election have brought out the best and worst in some of us.
This is a time for God's agenda to prevail, as Christians are diligent to pray, to uphold biblical values, and to obey His Word.
This is a time to prepare. Are you ready for the last days?
© Copyright 2007-2021 Soul Choice Ministries – All Rights Reserved
By Bill Wiese, author of 23 Minutes in Hell