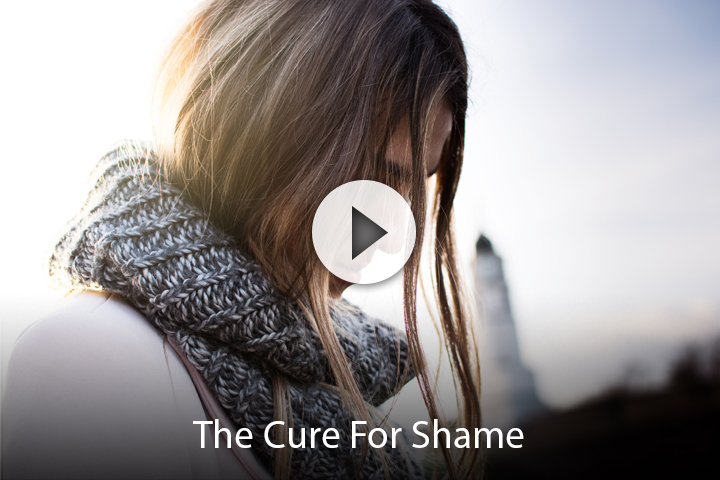 The Cure For Shame
In 1998, God gave me a vision of hell that I wrote about in my book, 23 Minutes in Hell. When Jesus first appeared to me in this vision, I felt extreme shame. I felt so dirty next to a Holy, perfect God. The shame for my sin and my shortcomings caused me to weep.
Job 15:16 says, "How much less man, who is abominable and filthy, who drinks iniquity like water!" And Isaiah 64:6 says, "But we are all like an unclean thing, And all our righteousness are like filthy rags."
However, in that moment when I was standing before the Lord, immediately He removed the shame and guilt I felt. He didn't want me to feel regret, shame, or sorrow since He paid for all of it on the cross. When He removed those emotions, I instantly felt the extreme love He had for me. His love was overwhelming and beyond words.
Ephesians 3:19 says, "His love passes knowledge."
There are so many who are unaware of His great love for them. He died for everyone's sin, and His desire is to help everyone who will come to Him. He hung naked on the cross for our shame. If you are experiencing guilt for a shameful act you have committed, you must first turn away from the sin, turn to the Lord, ask for forgiveness and surrender your life to Him.
Now as a Christian, you must exercise the authority you have in Christ and command any fear, condemnation or shame to go in Jesus name. When you do this, you are obeying 2 Corinthians 10:5 – casting down anything that exalts itself against the knowledge of God. We are not built to carry shame. Jesus took it for us. It doesn't matter what we've done.
Shame has been paid for by the precious, all-powerful blood of Jesus Christ. If you ask God to forgive you He will, and He will remember your sin no more. The Bible tells us to forget those things that are behind us or in our past. Move forward in the fulfilling plan He has for your life. Remember what Jeremiah 29:11 says, "For I know the thoughts that I think toward you, says the Lord, thoughts of peace and not of evil, to give you a future and a hope."
© Copyright 2007-2021 Soul Choice Ministries – All Rights Reserved
By Bill Wiese, author of 23 Minutes in Hell