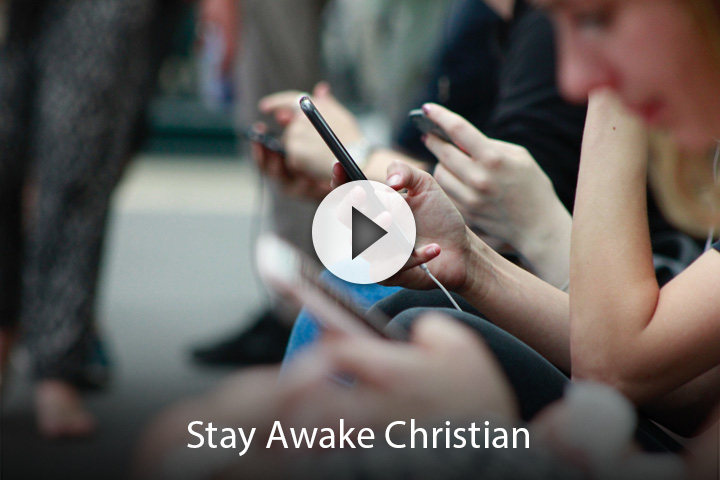 Stay Awake Christian
The night that Jesus was betrayed, He first went to the garden of Gethsemane to pray. He took along three of his disciples with him. The Bible tells us that Jesus was greatly distressed and sorrowful. He was in anguish, and instructed His disciples to stay here and keep watch with Him. Jesus went on farther to pray to the Father.
When Jesus returned the second time, he warned the disciples and said, "Keep watch and pray, so that you will not give in to temptation." Even with His soul crushed with grief to the point of death, Jesus was looking out for them. He gave them a key to overcoming temptation – prayer!
We don't know exactly why Jesus asked them to accompany Him on that night.
What we do know about the disciples in the garden that night is that they fell asleep. They didn't rise and pace with agitation or discomfort. They didn't offer assistance, empathy, or even keep company with Jesus. They didn't pray.
They fell asleep.
Even when Jesus returned several times to find them asleep, they repeatedly gave in to laziness and did nothing to ward off, or even give a signal of the coming danger. Just staying awake, alert and prayerful was not possible for them.
What can we learn from the disciples?
Every Christian today needs to ask himself if he is asleep in any area of his faith. Every Christ follower must make a conscious decision to be alert, to identify evil, to be prayerful, and to defend Godliness. The disciples walked closely with Jesus and yet, they were oblivious to the darkness that was coming. They were in His presence day after day and somehow they did not know what He required of them when the darkest time was at hand. How easily could we succumb to the same mistakes and be lulled to sleep by not keeping close company with Jesus?
In 1 Thessalonians, chapter 5 it reads, "For you know quite well that the day of the Lord's return will come unexpectedly, like a thief in the night…When people are saying, "Everything is peaceful and secure," then disaster will fall on them as suddenly as a pregnant woman's labor pains begin…And there will be no escape…So be on your guard, not asleep like the others. Stay alert and be clearheaded."
© Copyright 2007-2021 Soul Choice Ministries – All Rights Reserved
By Bill Wiese, author of 23 Minutes in Hell