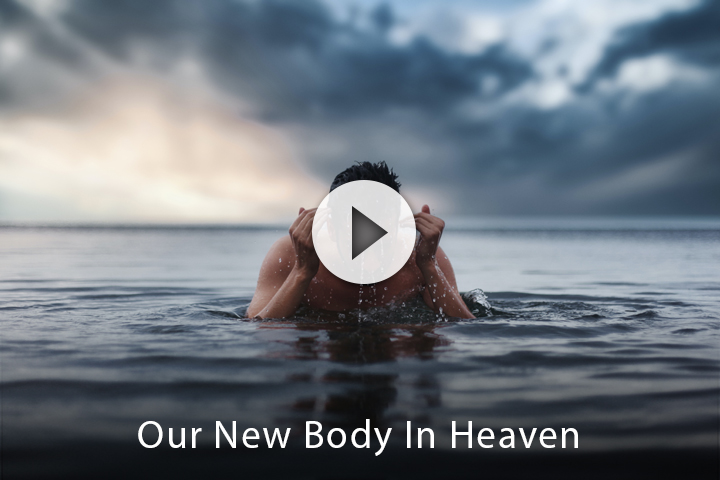 What will our bodies be like after we die? All of us are a three-part being made up of spirit, soul, and body. Our spirit body and our soul (which is our will, mind and emotions) will live on after we physically die. Our spirit body will be without a physical body for a certain time. We will not receive our glorified immortal physical body until the Rapture of the Church. Most all believers who have ever lived will receive their glorified bodies at the same time as those who are alive at the Rapture. There may be those who arose with Jesus (Matthew 27:52) who already received their new glorified bodies, as they possibly represented the first fruits presented to the Father. This is not known for certain.
At the time of the Lord's return to rapture the Church, our bodies will be similar to the body Jesus had at His resurrection. He could appear and disappear, walk through walls, be touched by others, he had flesh and bone, he could travel at the speed of thought, and he could eat. These verses verify those points: Matthew 22:13; Luke 24:3, 24:30; 31-43; John 20:19, John 20:27; Revelation 19:7-9; Revelation 22:2.
Our bodies will be similar to our current ones, in that we will have flesh and bones, but we will be without blood. It will obviously be much better just as the glorified heavenly body of Jesus is.
Philippians 3:21 "who will transform our lowly body that it may be conformed to His glorious body."
1 John 3:2 "Beloved, now we are children of God… we know that when He is revealed, we shall be like Him." Jesus was 33 years old, so we will appear approximately the same age.
1 Corinthians 15: 49 "And as we have borne the image of the man of dust, we shall also bear the image of the heavenly Man."
1 Corinthians 15:51-54 "Behold, I tell you a mystery: We shall not all sleep, but we shall all be changed, in a moment, in the twinkling of an eye, at the last trump: for the trumpet will sound, and the dead will be raised incorruptible, and we shall be changed. For this corruptible must put on incorruption, and this mortal must put on immortality."
Romans 8:23 "we ourselves groan within ourselves, eagerly waiting for the adoption, the redemption of our body."
Job. 19:26 "And after my skin is destroyed, this I know, that in my flesh I shall see God."
Notice Job said, in his flesh. He prophetically knew that after he died, he would receive a new body of flesh fitted for heaven. When we receive our new body, there will be no more pain or sickness, or death, as Revelation 21:4 tells us.
I don't know about you, but my wife and I are looking forward to Christ's return, and our new heavenly bodies!
© Copyright 2007-2021 Soul Choice Ministries – All Rights Reserved
By Bill Wiese, author of 23 Minutes in Hell