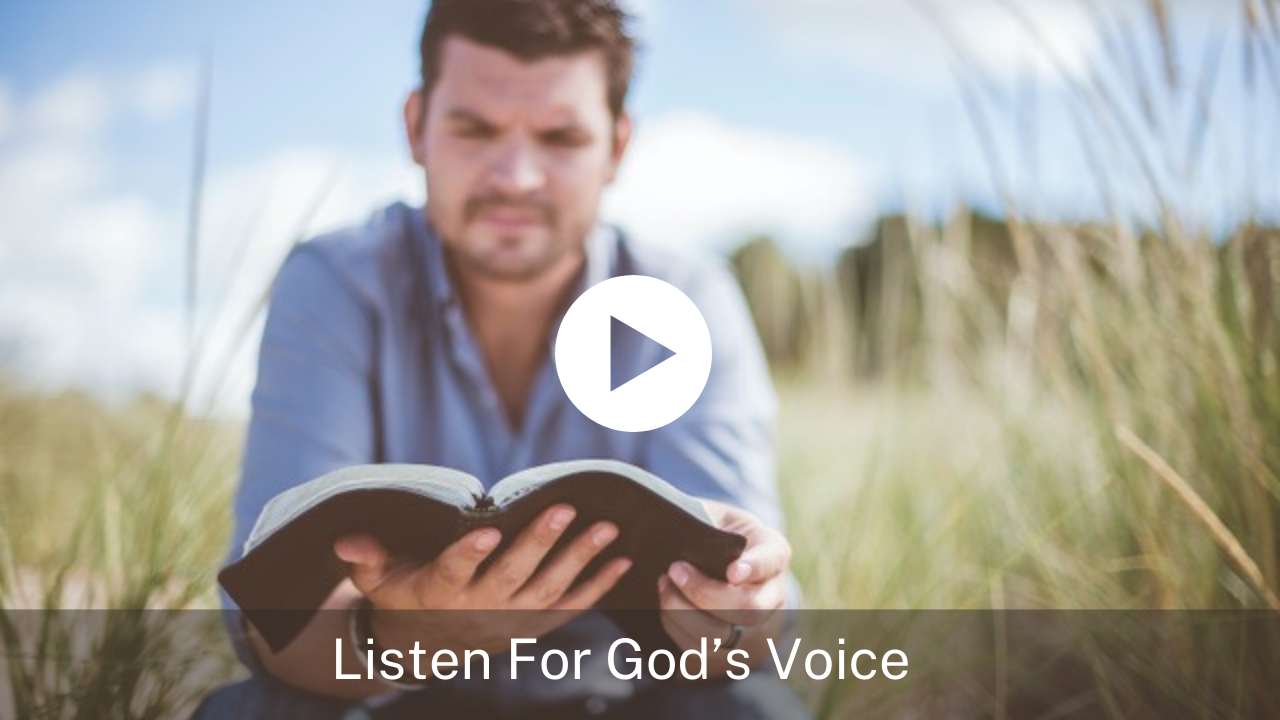 God wants us to learn by being sensitive to the Holy Spirit. Psalms 32:8-9 says, "I will instruct thee and teach thee in the way which thou shall go. I will guide thee with my eye. Be not as the horse which has no understanding whose mouth must be held with bitten bridal."

God is telling us that He wants to guide us with His eye, being sensitive to the Holy Spirit. That's how He wants us to learn.
I remember I used to get that eye from my parents when I was young. They didn't have to say a thing to me. I knew I was out of line just from that look. I've also seen that eye from my wife. She might only be 110 pounds, but her fighting weight is more like 350 pounds.
Proverbs 21:11 says, "When the scorner is punished, the simple is made wise. But when the wise is instructed, he receives knowledge."
Do you understand that? The scorner has to be punished, but the wise only need be instructed. God wants us to learn the easy way, not the hard way. He doesn't want to hit us over the head. He wants us to be sensitive to the Holy Spirit and learn with awareness, but it requires practice and discipline. We need to rise up in the morning and pray. We need to listen to the voice of the Lord and spend time with Him. As we do that, God will speak to us and instruct us. He will also correct us when needed.
We all must operate in God's love. The commandments say to love God and love your neighbor. We must hold our lives up to the examples found in scripture. We may find that there are things we are doing we didn't even realize we were doing. These things may be causing us problems because we were unaware of our own actions and behaviors.

For example, some people have a temper and they just can't control it. That kind of anger will hinder you, and open the hedge of protection around your life. Ecclesiastes 10:8 says "Whoever breaks a hedge a serpent will bite." There are many ways we can unintentionally open up our hedge. If we are wise, we will examine our lives through the lens scripture. Just like a pilot has a checklist before he flies, we also should go through a personal list within our own lives to make sure we are not missing any important detail
Remember, it's not about performance. It's about obedience to all the Word of God. Our desire to obey God should come from our appreciation for all He has done for us. We show our love for Him by saying, "Lord, I don't want to offend you in any way. I want to live according to your Word. Am I missing anything? If I am, please correct me Father. Show me where I may be off course. I want to please you with my life.
You will find that God is faithful to gently correct, and place your life on a course for His blessings and favor. Make a choice to be obedient to His Word today!
Copyright 2007-2022 Soul Choice Ministries – All Rights Reserved
By Bill Wiese, author of 23 Minutes in Hell