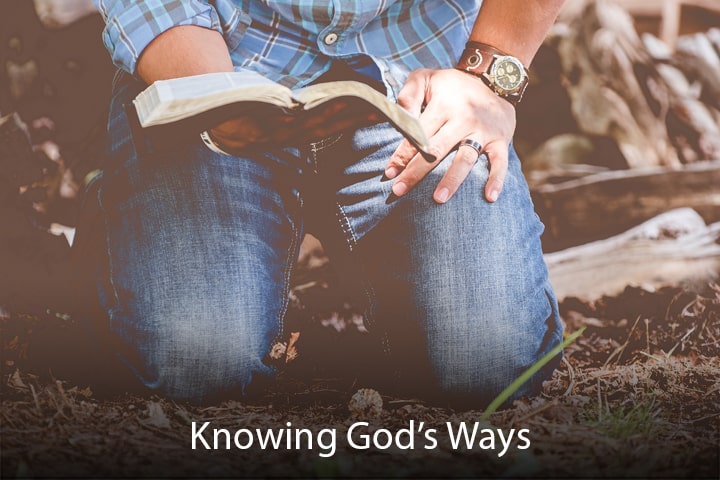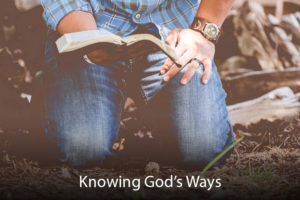 One of the common misconceptions is that man cannot understand God's ways. Even many Christians will respond with Isaiah 55:8–9, which says:
"For My thoughts are not your thoughts,
 nor are your ways My ways," says the Lord. "For as the heavens are higher than the earth, so are My ways higher than your ways and My thoughts than your thoughts."
People misinterpret these verses to conclude that we cannot know the whys in life. However, we need to consider to whom God was speaking in that verse. In the preceding verse, He is telling us that it is "the wicked" who "forsake his way, and the unrighteous man his thoughts" (v. 7) not His children. The wicked cannot know His ways, but we are expected to know His ways.
You say, "What about the sovereignty of God?" Of course God is sovereign, but only outside His Word. In other words, He will not do anything against what He has already written, as His Word will never change (Ps. 89:34; 119:89). His written Word declares His will and He expects us to know what it says.
For example, remember when Jesus was about to heal the woman bowed over with a crippling disease, He said, "So ought not this woman, being a daughter of Abraham, whom Satan has bound – think of it – for eighteen years, be loosed from this bond…" (Luke 13:16)? He expected them to know that she had a right to be loosed, since He said, "Ought not…" posed as a rhetorical question.
Also, when the apostles couldn't cast the demon out of the boy in Matthew 17:17, Jesus said, "O faithless and perverse generation, how long shall I be with you?" He expected that by then they should have known what He was doing and have the faith required to believe in His mission.
Let's take a closer look at some verses that clearly state we are to know His ways:
But let him who glories glory in this, that he understands and knows Me. (Jer. 9:24)
….having made known to us the mystery of His will. (Eph. 1:9)
Therefore do not be unwise, but understand what the will of the Lord is. (Eph. 5:17)
For this reason we also, since the day we heard it, do not cease to pray for you, and to ask that you may be filled with the knowledge of His will in all wisdom and spiritual understanding. (Col. 1:9)
If we don't read and study (Prov. 15:28; Col. 4:6; 2 Tim. 2:15; 1 Pet. 3:15), we won't know what His will is. Instead we will voice our own opinion and mislead people with inaccurate information. Of course we cannot know all things, but for the most part, His Word declares to us His ways and His will.
© Copyright 2007-2022 Soul Choice Ministries – All Rights Reserved
By Bill Wiese, author of 23 Minutes in Hell