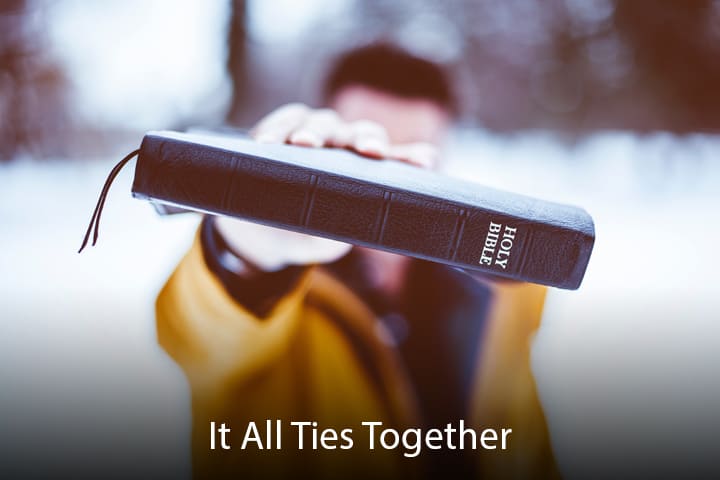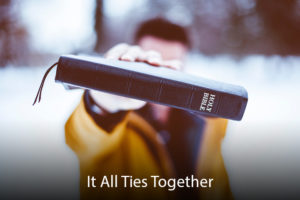 Many believers don't realize that God's Word is holistic. That means it all ties together. There are built-in safety guards in His Word that cause it to work in its fullness only as a whole.
For instance, if you don't tithe, you won't prosper God's way (Mal. 3:8–9; Matt. 23:23). However, if you do tithe and do not build God's house (focus on saving souls), the money you are blessed with will have holes in the bag and run out the door (Hag. 1:5–9).
If you do not have faith, you will not receive anything from God (James 1:6–7). However, if you have great faith to move mountains and have not love, it will not do you any good (1 Cor. 13:2–3).
If we do not put on all the armor of God, we won't be able to withstand in the evil day (Eph. 6:13). If we do not submit ourselves to God and resist the devil, he won't flee from us (James 4:7).
If we don't forgive anything, Satan will get an advantage over us (2 Cor. 2:10–11).
If we labor for souls but lose our zeal for the Lord, we have left our first love. Jesus says He will remove His presence and we will lose our influence in the world (Rev. 2:2–4).
And yet, if we do all of these, but do not honor our parents, it will not go well with us (Eph. 6:2–3).
We must value God's Word and learn how to apply it to our lives. The promises of God are not automatic but conditional (Heb. 11:6; 1 John 3:22; 3 John 2). In addition, we have to know what those promises are to appropriate them (Prov. 15:28; 2 Tim. 2:15). Hosea 4:6 says, "My people are destroyed for lack of knowledge." Proverbs 4:20–22 says to "attend to my words." We have to do the attending.
Excerpt from Bill's book, Recession Proof Living
© Copyright 2007-2019 Soul Choice Ministries – All Rights Reserved
By Bill Wiese, author of 23 Minutes in Hell