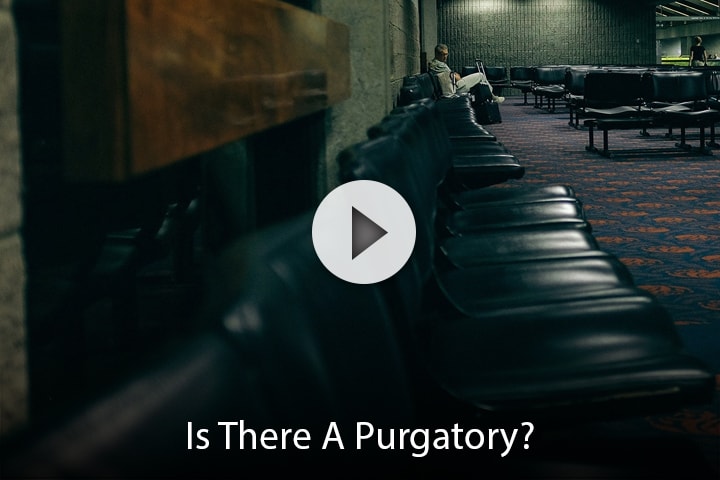 Is There A Purgatory?
Is purgatory a biblical belief? The answer is, no it's not. It's actually a Catholic belief. The definition of purgatory by Holman's Illustrated Bible Dictionary (page 1350) states, "According to Roman Catholicism, souls of the Christians who die burdened by venial or remitted mortal sins are translated to Purgatory where they undergo a process of cleansing for those sins. One's suffering is temporary in nature until the general resurrection of the dead." They believe it's a temporary place of punishment where they undergo a process of cleansing. That is not scriptural, because that would be considered "works." In other words, you're paying time for your sin, to cleanse your sin. Ephesians 2:8-9 says, "We're saved by grace not by works." Time served would be works. Our time is not valuable enough to pay for sin. Time is the wrong premise.
Only The Blood Of Jesus Pays For Sin
Hebrews 9:22, "Without the shedding of blood, there is no remission of sins."
1 Peter 1:18, "You are not redeemed with corruptible things but with the precious blood of Christ."
Hebrews 9:22, "Without the shedding of blood there is no remission of sins."
Romans 5:9, "Being now justified by his blood we shall be saved from wrath through him." It's His blood.
Revelation 5:9, "Thou was slain and has redeemed us to God by thy blood."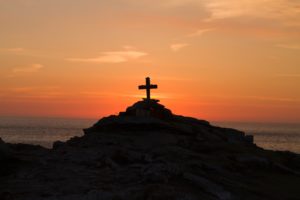 And it says the same in Romans 3:24-25. It's His blood that cleanses us. We cannot go through a process of cleansing with time spent in a temporary place of punishment. There are only two places, heaven and hell.Dr. Robert A. Peterson states in the book, "Hell Under Fire" page 155, "He will separate the people of the world and consign them to one of two destinies, eternal punishment or eternal life." There is no in between, no temporary place of punishment.
Jamieson, Fausset, and Brown's commentary page 946 states, "Thus, the decision of this awful day, Judgment Day, will be final, irreversible, and unending."
Hell Is Not Temporary. It's Final.
MacArthur Bible Commentary page 1176 states, "The punishment of the wicked is as never ending as the bliss of the righteous. The wicked are not given a second chance nor are they annihilated. The wicked are forever subjected to the fury and wrath of God. They consciously suffer."
In Luke 16, when Jesus talked about the rich man in hell, it says this, "And besides all this, between us and you, there is a great gulf fixed so that they which would pass from hence to you cannot. Neither can they pass to us." Their positions were fixed. They could not leave. Purgatory is described as a "temporary suffering" where they will leave. That is un-scriptural.
Matthew 25:46 Jesus said, "And these should go away into everlasting punishment but the righteous into everlasting life." There are only two places and both are eternal. There is no temporary place of suffering.
John 5:29, "All that are in the grave shall hear his voice and shall come forth. They that have done good under the resurrection of life and they that have done evil under the resurrection of damnation." Again, two groups, two places.
Daniel 12:2, "And many of them that slept in the dust of the earth shall awake. Some to everlasting life and some to everlasting shame and contempt."
Matthew 13:30 Jesus said, "Gather you together first the tares and bind them in bundles to burn them. But gather the wheat into my barn." Again, this is two groups.
Matthew 13:38, "The good seed are the children of the kingdom, but the tares are the children of the wicked one."
Matthew 13:48, "Gather the group wood into vessels, but cast the bad away." Again, two places, two groups.
Matthew 13:49, "Angels shall sever the wicked from the just and cast the wicked into a furnace of fire where shall be wailing and gnashing of teeth."
Acts 24:15, "There shall be a resurrection of the dead, both of the just and the unjust." There is no in between. No temporary.
Matthew 25:33, And he shall set the sheep on his right hand, but the goats on his left."
Matthew 7:13, "Broad is the way that leads to destruction and narrow is the way that leads to eternal life."
Matthew 12:33, "Either make the tree good and its fruit good or else make the tree corrupt and its fruit corrupt." Again two.
2 Thessalonians 1:9 says, "Those who obey not the Gospel shall be punished with everlasting destruction from the presence of the Lord and from the glory of his power." Everlasting destruction. Not a temporary destruction or punishment.
Revelation 22:11, "He that is unjust let him be unjust still and he that is righteous let.
Hebrews 6:3 talks about eternal judgment. That's one of the six foundational doctrines of the Bible and it's eternal judgment not a temporary judgment or punishment. You have to be aware of traditional teaching
Colossians 2:8 says, "Beware lest any man spoil you through philosophy and vain deceit after the traditions of men." Purgatory is a Catholic tradition. It's not a biblical belief.
Unless A Man Repent
To have assurance of your salvation, you have to do two things. Jesus said in Luke 13:3, "Unless a man repent, you shall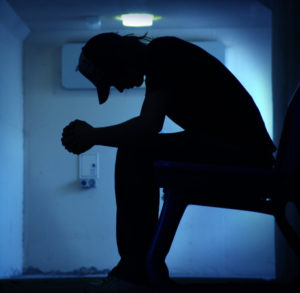 all likewise perish." Repentance is a requirement for salvation. And then in Romans 10:9-10, it says, "If you confess with your mouth the Lord Jesus and believe in your heart that God's raised him from the dead, you shall be saved." You have to confess Him with your own mouth and believe it in your own heart and repent of your sins. That gives you assurance of your salvation.
There's no temporary place of paying off your sins. Jesus paid for our sins already. God has a book, the Book of Life, and He said in Revelation 20:15, "Whosoever was not found written in the book of life was cast into the lake of fire." He actually has a book and He's going to look to see if your name is in His book. My question for you is, do you know if your name is written in His book?
More resources related to this topic:
© Copyright 2007-2020 Soul Choice Ministries – All Rights Reserved
By Bill Wiese, author of 23 Minutes in Hell