Is Hell Your Future Home?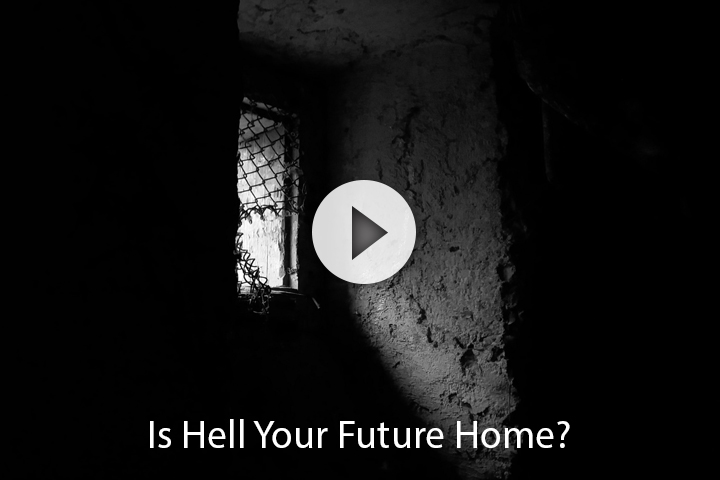 Is Hell Your Future Home?
Many people think they will go to heaven because they are good people. However, God said in Romans 3:10-12, "There is none good, no not one."
Let me share an analogy with you to help understand why just "being good" won't give any person access to heaven.
Let's say you have found the most expensive home in the country. You knock on the door and say, 'Excuse me, but I am moving in with you, because I'm a good person!'
What do you think the owners of the home would say? 
No, of course not! They don't know you. You would never expect strangers to let you move in with them. Any yet, many people go through their entire life, having nothing to do with God and denying that Jesus Christ is the only way to heaven. When the end of their life comes, they have the nerve to knock on His door and expect to just move right in because they think being a good person is all that matters to God! What does good have to do with it? You don't know Him. You have no relationship with Him, and you have rejected the most precious gift He has given to you. You have no right to live in the home of someone you don't even know.
God offered to be your Father throughout your entire life, but you pushed Him away. You said, "No, I'm not interested." It's important to understand that God is our Creator, but He is not our Father until we invite Jesus into our heart as our Savior. Only then does God become our Father.
Do you know where your future home will be? Do you have a relationship with God? Your decision to accept Jesus Christ as your Lord and Savior is what will determine your eternal home. Jesus said in Matthew 12:37, "It's your own words that will save you, or condemn you."
© Copyright 2007-2021 Soul Choice Ministries – All Rights Reserved
By Bill Wiese, author of 23 Minutes in Hell