How Do I Vote in the Election?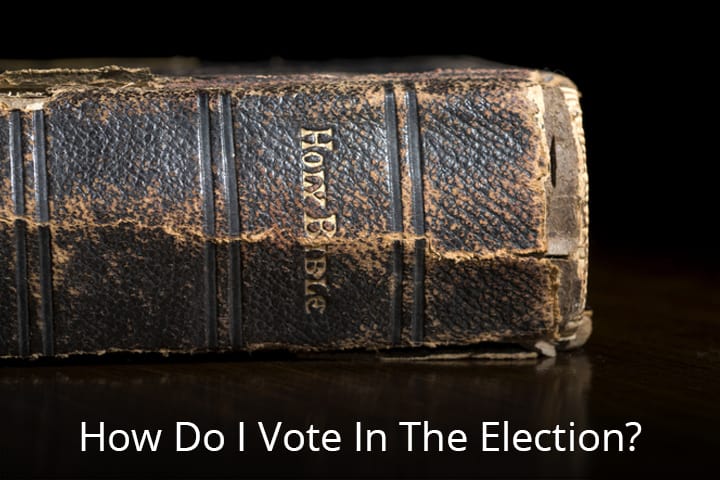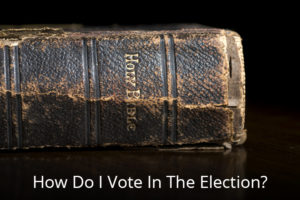 "How Do I Vote In The Upcoming Election? Won't God's Will Just Be Done Anyway?"
If the will of God is automatically done, Jesus would not have said,
"PRAY: Our Father in heaven, Hallowed be Your name, Your kingdom come, YOUR WILL BE DONE, on earth as it is in heaven."

Think about it. God's will is that all men be saved (2 Pet 3:9; 1 Tim 3:4). But would ANY be saved if we sat back and did nothing? (Rom 10:14-15; Matt. 28:19-20). We have a responsibility to take action.
This same responsibility applies to the upcoming election. We not only need to pray and vote, but vote in accordance to God's Will, which is found in His Word.
For those who say, "I'm praying about who to vote for," the Word of God has already instructed us in these matters. Candidates stand on a political platform regarding critical issues. The platforms represent their support of these issues. These issues must be weighed against the Word of God.
As Christians, we must know where our party stands on the issues of sanctity of life, religious freedom, standing with Israel, and more. In addition, the appointment of the future Supreme Court justices will impact our country for generations to come. Do we know where each party stands on these issues?
We must be certain that our vote is not being determined by media influence, personal feelings or popular opinion. Can we honestly say that God's Word is the standard by which we determine our vote?
© Copyright 2007-2019 Soul Choice Ministries – All Rights Reserved
By Bill Wiese, author of 23 Minutes in Hell