God's Thoughts Toward You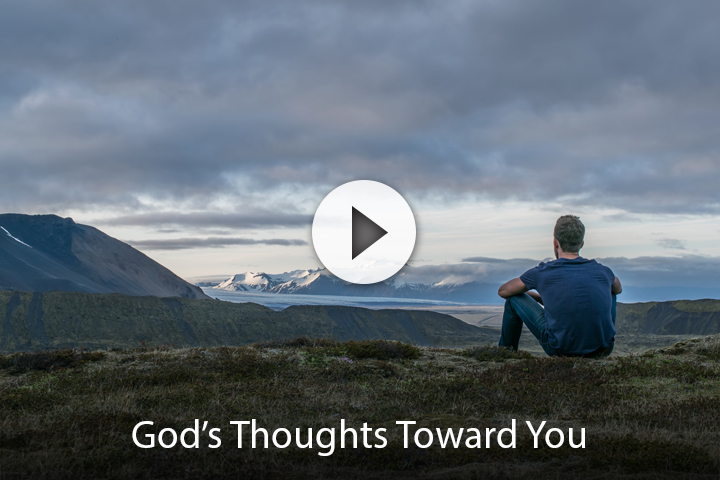 During my 23 Minutes in Hell vision, I not only experienced the horror of hell but more importantly, I had a life changing encounter with Jesus. He shared with me a piece of His heart – His overwhelming love for people. He doesn't want anyone to choose to go to hell. He created them for fellowship with Him, and He longs for that relationship with each of us.
Psalm 139:17-18 says, "How precious are your thoughts about me, O God. They cannot be numbered! I can't even count them; they outnumber the grains of sand!" (NLT)
Mathematicians from the University of Florida estimated that the Earth's beaches contain roughly seven quintillion, five hundred quadrillion grains of sand. To put things in perspective, if you converted one grain of sand into one second of a thought, God would spend 237.8 billion years thinking about you. And that's only including the sands on Earth's beaches as thoughts. Now imagine if you factored in the granules that line the bottom of Earth's oceans. God's thoughts toward you even outnumber those!
If I were to pick up a handful of sand, there would be thousands of granules in my hand. Let's say I started to count one granule at a time and say, "I love how my wife prays for me. I love how she prays for others. I love how beautiful she is. I love what a giver she is." If you came by a couple of hours later and I was still going on about her, you would probably say, "Wow! Bill is really crazy about his wife!" Imagine… that is just a glimpse of how crazy God is about you!
This is why 2 Peter 3:9 states that God "does not want anyone to perish, but wants everyone to repent." Ephesians 3:19 says, "His love passes knowledge." We cannot even conceive of how much He loves us. He suffered and died a horrible death on the cross for us to keep us out of hell and take us to heaven. It doesn't matter what we have done. He wants to help us and will forgive any sin. You don't have to clean up your life first. Come as you are and He will clean you up and help you walk through your problems. Most importantly, you will avoid hell and make it to Heaven. Will you trust Him?
© Copyright 2007-2021 Soul Choice Ministries – All Rights Reserved
By Bill Wiese, author of 23 Minutes in Hell