Where Was God When Disaster Struck?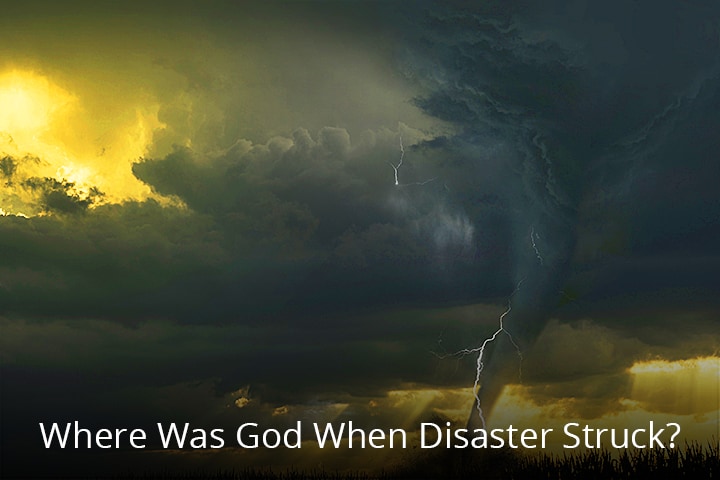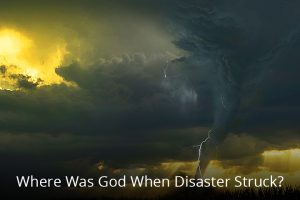 If My people who are called by My name will humble themselves, and pray and seek My face, and turn from their wicked ways, then I will hear from heaven, and will forgive their sin and heal their land.
— 2 Chronicles 7:14
Many people are quick to point a finger when disaster strikes, but in all the good times these same people deny that God even exists, much less giving Him thanks for those good times (Ps. 18:49; 30:12; Col. 1:3, 12; 1 Thess. 5:18).
Many will ask, "Why do bad things happen to good people?" They are not really expecting an answer. It is asked as if we just can "never know." However, this lack of knowledge of His Word has led many to presume that God is also the one responsible for the evil things that occur. In our ignorance, we falsely accuse God, blaming Him for the tragedies. God is not the one who kills. He is the giver of life, not the taker of it. There are evil forces on the earth, and we must pray in order for God to intervene and stop the evil (John 10:10).
Plagues and disasters are often times a result of evil. Evil exists for many reasons. Here are just five:
Satan is the god of this world. He brings the death and destruction, not God.
The earth itself rebels against sin.
Men have a free will to obey God and be blessed or to disobey and be cursed. It's their choice.
What a man sows he will reap.
There is a law of sin and death, and it operates just like the law of gravity.
When destruction comes, it is usually because of continual rebellion and sin, and after many unheeded warnings from God. We live in a fallen world, and men choose to sin and disobey God every day. There are consequences for our decisions, and there are consequences for our sins. There is also a law of sowing and reaping. Destruction is a result of sin (Prov. 13:21).
Also, for the most part, men do not pray. Jesus told us to pray that His will be done on the earth as it is in heaven (Matt. 6:10). In other words, if we don't pray, His will is not always done. There are no disasters in heaven, and that is also His will for the earth. If we would pray, God would get involved to a greater degree, as prayer gives Him the access to intervene (2 Chron. 7:14).
In his book Through the Windows of Heaven, Dr. Walter Martin said: "Don't call into question God's attributes of mercy and compassion. Call into question the mess that we made of the earth in which we live. When God created it, it wasn't intended to be this way. The beauty that's in the world was God's idea. The mess was ours. And now, when we look around and see a world cursed by sin, and we see judgment in that world…we blame God."
Dr. Erwin Lutzer said, "Often the same people who ask where God was following a disaster thanklessly refuse to worship and honor Him for years of peace and calmness. They disregard God in good times, yet think He is obligated to provide help when bad times come."
God has given man the earth and has given him dominion in it (Gen. 1:28; Ps. 115:16). He also has given the born-again man, power over the devil (Luke 10:19). The mess that the earth is in is not God's fault but man's. If God weren't intervening through man's prayer, then we would have all destroyed ourselves long ago.
For He [God] is kind to the unthankful and evil —Luke 6:35
For further study please read: If there is a God, then why is there so much evil in the world
© Copyright 2007-2019 Soul Choice Ministries – All Rights Reserved
By Bill Wiese, author of 23 Minutes in Hell