Does God Assign Rightful Places In Hell?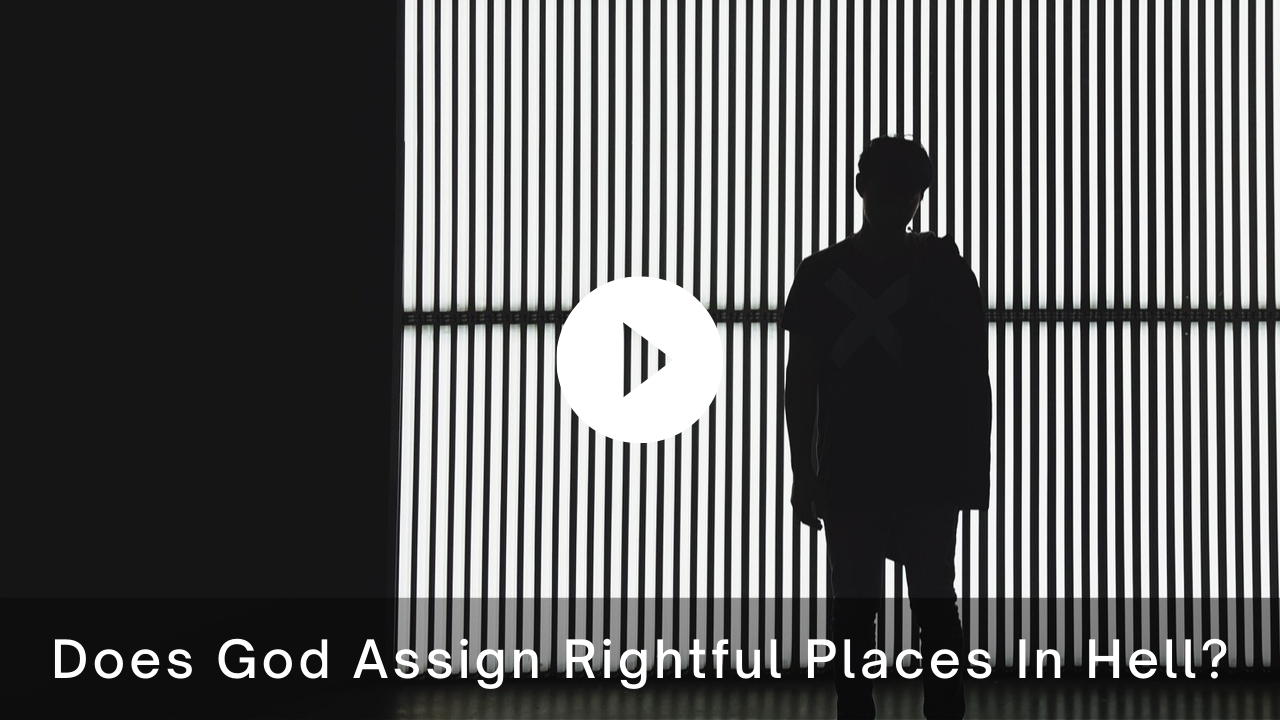 Does God assign a person's rightful place in hell? Yes, absolutely.
God assigns a person to their place in hell, and the degree of punishment they receive.  Revelation 21:8 states, "they shall have their part in the lake which burns with fire and brimstone."
In Matthew 23:14 Jesus said, "you shall receive the greater damnation."
The word greater infers a lesser damnation.
In Matthew 10:15 Jesus said, "It shall be more tolerable for the land of Sodom and Gomorrah in the day of judgment, than for that city…"
The word more also infers a less tolerable.
Hebrews 10:29 says, "Of how much worse a punishment…"
The word worse means there is also a lesser punishment.
In Luke 12:46-47, Jesus said, "and will cut him in two and appoint him his portion with the unbelievers.  And he shall be beaten with many stripes or be beaten with few."
The person is appointed their portion (amount) and beaten with many or few stripes.
Jamieson, Fausset & Brown Commentary, page 1008, "degrees of future punishment proportioned to the knowledge sinned against."
In Matthew 24:51 Jesus said, "and will cut him in two and appoint him his portion with the hypocrites. There shall be weeping and gnashing of teeth."
God is the one appointing a persons amount of destruction.
Revelation 20:13 says, "They were judged, each one according to his works."
Each one receives their just due, and God is the one who sets the boundary for the demons.
Matthew Henry Commentary, page 1653, "though the devils power be very great, yet it is limited…it is under the control of our Lord Jesus…that Satan and his instruments can go no further than he is pleased to permit."
The Bible shows us that God assigns people their rightful place and establishes their punishment in hell. If you are someone who has received Jesus as your Lord and Savior you don't have to be concerned about this.
For those who continue to reject God's offer of salvation, you will either decide to fear Him now and obey, or fear Him after it's too late.
© Copyright 2007-2022 Soul Choice Ministries – All Rights Reserved
By Bill Wiese, author of 23 Minutes in Hell