Are You Investing In Eternity?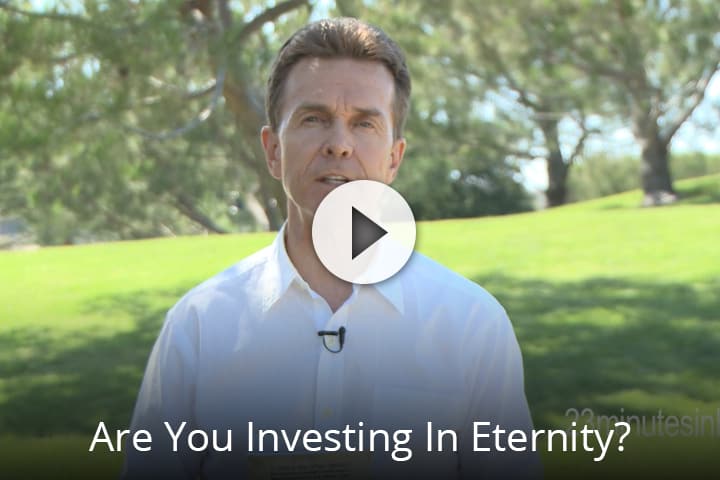 What does it mean to obtain rewards in heaven? Sometimes when you mention rewards, people shy away from the topic and think, "I'll just be happy to get to heaven." And grateful we will be! But the Bible teaches us how we can obtain rewards, so we should have a better overall eternal perspective, and value those rewards.
In studying the Bible for many years, I have found that there are basically seven different ways we can live a lifestyle to obtain these rewards in heaven:
Psalms 19:11, "and in keeping the commandments…there is great reward."
Proverbs 13:13, "…but he that fears the commandment shall be rewarded."
Matthew 5:11-12, "Blessed are ye, when men shall revile you and persecute you for my sake. Rejoice, and be exceeding glad: for great is your reward in heaven…"
Matthew 6:-4, "Take heed that ye do not your alms before men, to be seen of them: otherwise ye have no reward of your Father which is in heaven… and thy Father which seeth in secret himself shall reward thee openly."
Colossians 3:24, " Knowing that of the Lord ye shall receive the reward of the inheritance: for ye serve the Lord Christ."
Revelation 11:18, "thou shouldest give reward unto thy servants the prophets, and to the saints, and them that fear thy name…"
Luke 14:13-14, " But when thou makest a feast, call the poor, the maimed, the lame, the blind: and thou shalt be blessed; or they cannot recompense thee: for thou shalt be recompensed at the resurrection of the just."
We also must have the right attitude towards rewards. Jesus spoke about rewarding the faithful servant and said He came to serve, not to be served (Matt. 20:26-28). The world defines greatness by high position. God's Kingdom defines greatness by sacrificial service, not having a position or title. Our attitude should reflect a humble heart. Are we really doing what we do "unto the Lord?" or do we "serve" to be seen, heard, recognized, receive praise or feel important?
Charles Spurgeon was one of the greatest preachers of all time and he said this, "At the mention of the word rewards, some will prick up their ears and mutter, 'Legality', yet the reward we speak of is not of debt, but of grace. It is not enjoyed with a proud conceit of merit, but with a grateful delight of humility."
In Hebrews chapter 11, Moses greatly esteemed the reward that was before him. God values those rewards, and we should also. I would encourage you to live a lifestyle that will be pleasing to God. You will be rewarded for all eternity.
Excerpt from Bill's book, What Happens When I Die?
© Copyright 2007-2019 Soul Choice Ministries – All Rights Reserved
By Bill Wiese, author of 23 Minutes in Hell