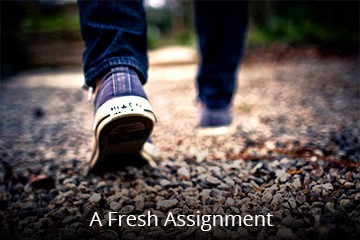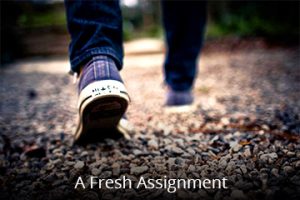 "Behold, I am the LORD, the God of all flesh. Is there anything too hard for Me?"  – Jeremiah 32:27
When we pray for a loved one, we hold the matter up to God in prayer, believing and expecting God to intervene and penetrate the heart of that person. Do we become weary and give up when nothing changes day after day, week after week, month after month and even year after year? (Gal.
6:9) No, God is faithful! He hears our prayers and He does answer the request we have made. His will is always to release salvation and grace. No request is too big or too difficult.
His way may not agree with our preconceived idea of "how"  or "when" it will happen. Our job is not to ask how, but to simply believe. In addition, we must recognize that our timing and His timing may differ. God will do far more than we ever imagined if we continue in thanksgiving (Phil 4:6-7) and cast our care on Him (1 Pet. 5:7). With renewed faith in Him, we open the door to possibilities and encounters we may have missed out on if we were still bogged down in prayers that God is already at work on.
For instance, maybe God wants to turn you attention to someone you often times run into – at the market, hair salon, auto shop, or who lives on your street. God wants to grow you and encourage you with opportunities to pray for and share His Word with others. Be prepared for a fresh assignment this special time of year!
© Copyright 2007-2022 Soul Choice Ministries – All Rights Reserved
By Bill Wiese, author of 23 Minutes in Hell